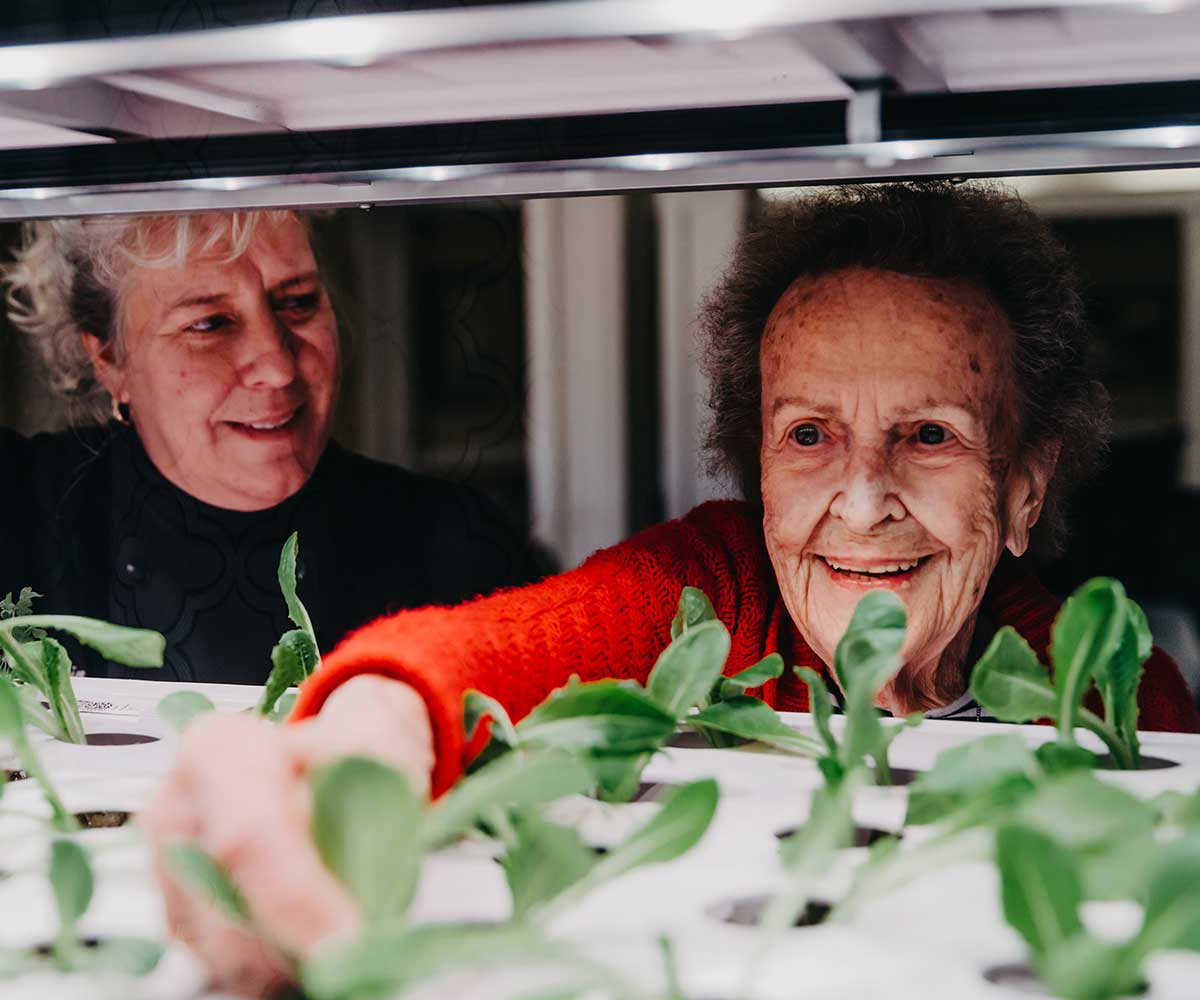 Seventy-five percent of American seniors want to age in place. Some seniors worry about major lifestyle changes and wonder if senior living communities will provide amenities such as healthy dining choices or allow pets.
Today's seniors are savvy, connected, and live full lives. When they do leave their homes for senior communities, they expect to keep living the same way. The high expectations of older adults are driving sweeping changes in the senior living industry.
Innovative Food and Dining Trends in Senior Living
Here are the top five innovative food and dining trends in senior living for the elderly.
Trend 1: Sustainability
Modern seniors are more socially aware than previous generations. They live active, healthy lifestyles and are invested in social issues.
Seniors are familiar with green living, business trends, and aim to be socially responsible. As a result, they want the social issues they care about to also matter to their senior living communities.
Today's seniors are seeking out communities that show a commitment to sustainability. Among other things, seniors are looking for senior living communities who invest in:
Eco-friendly materials, particularly in food packaging.

Strong recycling programs.

Responsible product sourcing.

Green building design.
More and more senior living communities are finding that they need to have more robust sustainability programs to stay competitive.
Trend 2: Farm-To-Table Dining
Seniors are used to eating out or choosing a variety of healthy options available at their local market. They want access to the same delicious and healthy dining choices in their senior living communities that support their well-being.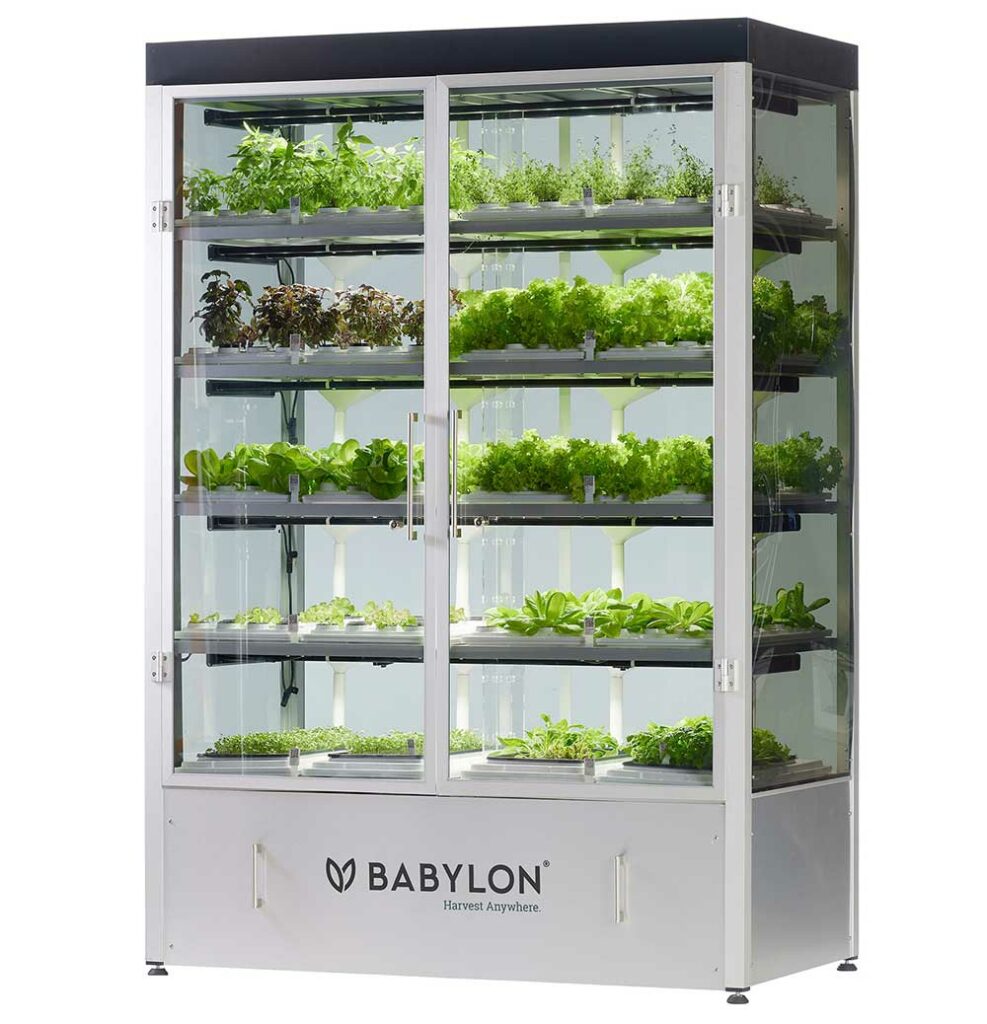 Seniors tend to have very specific dietary needs based on their health conditions, allergies, and preferences:
Together, these complications make healthy diets for seniors more critical than ever.
Many senior communities are meeting these dietary needs through farm-to-table programs. Farm-to-table programs balance the need for fresh, healthy foods with the desire for variety, promoting:
Seasonal variety in dishes.

Access to unique food items.

A high-end feel in menu selections and presentation.
Some senior living communities even partner with local farms, while others choose to plant their gardens onsite. New developments in indoor farming technology are also creating new opportunities for farm-to-table dining as mentioned below.
Trend 3: Multiple Dining Venues
Senior living menu ideas can no longer consist of geriatric diet plans full of bland proteins and heavy starches. The disinterest seniors have towards "food for old people" extends beyond the menu; the venue matters, too.
Today's senior dining culture includes flexible meals with friends that fit the schedules of older adults. To this end, seniors expect assisted living facilities to offer restaurant-style dining.
More than that, seniors want a variety of healthy dining choices. They want sit-down restaurants, coffee shops, bistros, and pubs—venues with the same personality and convenience as mainstream foodservice providers.
Senior living communities can end up completely renovating their facilities to create the best senior living dining programs. Investing in structural changes often forces senior facilities to rethink and redesign their staffing and supply systems.
Trend 4: Technology Integration
Technology permeates our lives, and senior dining venues are no exception. Over 50% of all American seniors have smartphones, and even more than that owns some form of mobile device. Seniors are used to accessing online apps to:
Make reservations.

View menus and venue information.

Place customized take-out or delivery orders.
Seniors want these same conveniences available in onsite dining venues at senior living facilities. More and more facilities are stepping up to the plate and fully integrating their services with easy-to-use web interfaces.
Trend 5: Fresh Foods, Freshly Prepared
Fresh food freshly prepared plays a vital role in senior satisfaction. Modern seniors understand the importance of proper nutrition, and they are also quite protective of their quality of life.
The age of whole food, plant-based senior living is not new news, but it's finally catching wind. A couple years ago, a 98-year-old vegan veteran publicly advocated for plant-based meals at assisted living facilities.
Most seniors are accustomed to having fresh, healthy meals customized to fit their dietary requirements, especially if they are living at home. When they arrive at a senior living community, they expect their needs and desires to be equally accommodated.
Traditionally, senior living models had a "you get what you get" mentality. Many senior living communities are now finding that they need to reorganize their dining programs to make customizable, healthy dining options possible.
Fresh Food at Your Fingertips with Babylon Micro-Farms
For decades, senior living facilities have had two primary focus points: meeting senior nutrition needs and complying with government-issued older adults nutrition guidelines. The recent trends towards more sophisticated healthy dining programs are both welcome and challenging.
Many communities are eager to adapt, but remodeling facilities take time and resources. Designing and adopting new programs is no easier than building or remodeling.
Cue innovative new technologies to the rescue.
Smart Indoor Farming System
Babylon Micro-Farms' sustainable micro-farms can make fresh produce grown onsite a reality for any facility. Guided growing through a smart indoor farming system allows for immediate results.
Managing healthy dining choices for older adults in assisted living facilities has never been easier! Some facilities even get their residents involved. Seniors with a green thumb love to help tend Babylon's gorgeous micro-gardens.
Residents find that being involved in their own food production is deeply enriching:
"Honey, I was there when they were installing it! I was so excited! All I could think about was being a young girl helping my mother in the garden picking veggies. It brought back my very best memories." — Elsie
Let us help you discover how to grow with Babylon and harvest your own fresh food. Learn more about how to incorporate micro-farming into your facility by contacting Babylon Micro-Farms today.