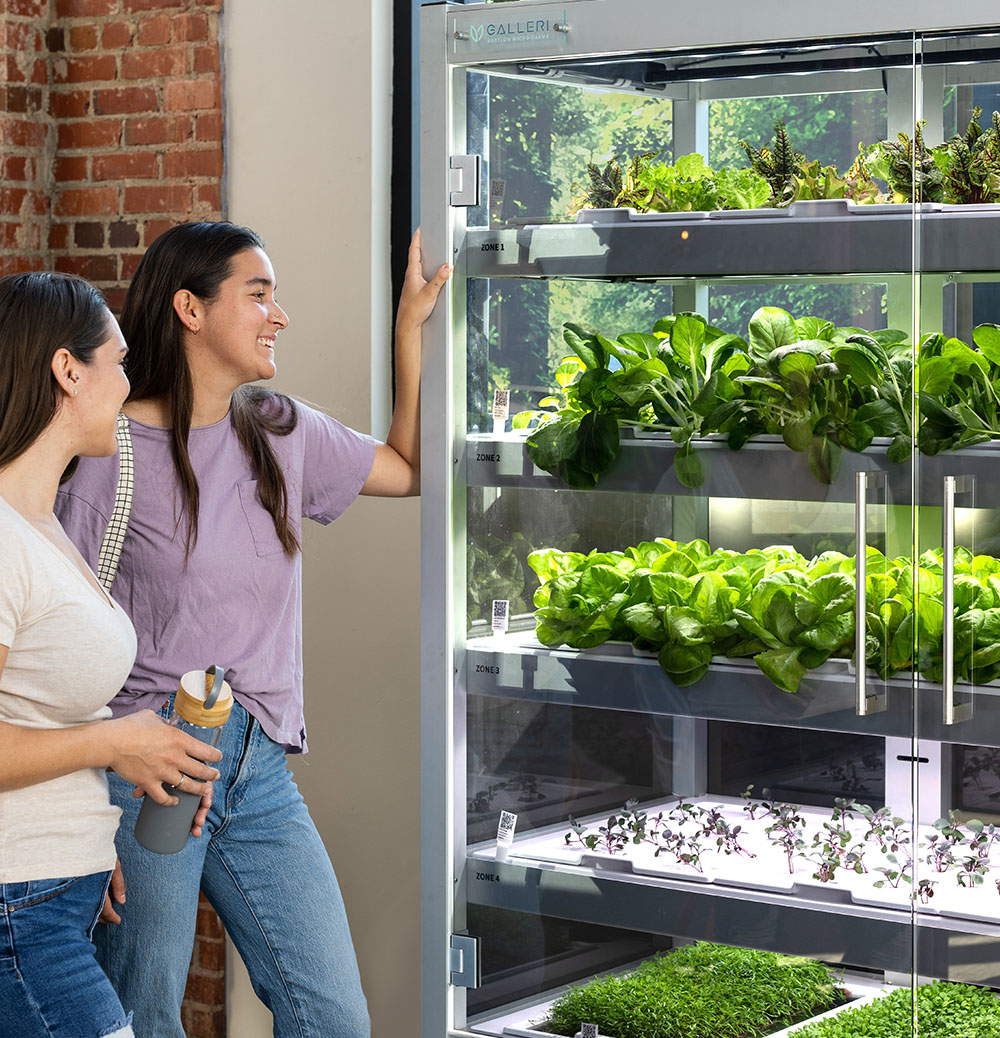 Babylon raises $8M for its self-contained vertical farming system
Personal vertical farms — that's the big promise driving Babylon Micro-Farms. The Richard, Virginia-based startup produces the Galleri, a large $15,000 wall appliance designed to grow more than 50 different plant varieties for on-site harvest. The system is obviously price-prohibitive for most individuals at the moment; accordingly, the company is currently focused on food service for verticals like healthcare, education and the corporate world. Anyone who has a desire for hyper-local produce (and a nice visual to boot).
Today Babylon is announcing an $8 million Series A, led by Venture South. The round, which also features Virginia Venture Partners, Hull Street Capital and New Theory Ventures, follows a $3 million seed announced almost exactly two years ago. It arrives as the startup is also announcing $500,000 National Science Foundation grant.
Babylon is still a lean team of 35, based primarily based in Richmond. The Galleri system is currently manufactured locally, as well. CEO Alexander Olesen tells TechCrunch that the money will go toward accelerating production and marketing the solution, as the company looks to expand its install base.
"We have designed the BabylonIQ platform to manage a distributed fleet of vertical farms at scale," says Olesen. "The proprietary platform we've developed automatically controls growing conditions, scheduling planting/harvesting and reordering supplies while we are able to conduct real-time analysis of plant health and predictive maintenance on our fleet. This ensures healthy crops and happy customers at scale. This is a key technological innovation that needed to happen in order to make modular growing systems successful."
While the systems are self-contained, the modularity in question refers to their ability to be linked together in a single location. On its own, one system is capable of producing up to 24 pounds of leafy greens a month. Given the produce pricing, however, microgreens offer users a much stronger return on investment potential buyers balking at the price tag.
For those who don't want to buy a system outright, Babylon also offers a hardware-as-a-service subscription pricing option.
 Go To The Original Publication
Chris Hollomon
Marketing

 Manager – Babylon