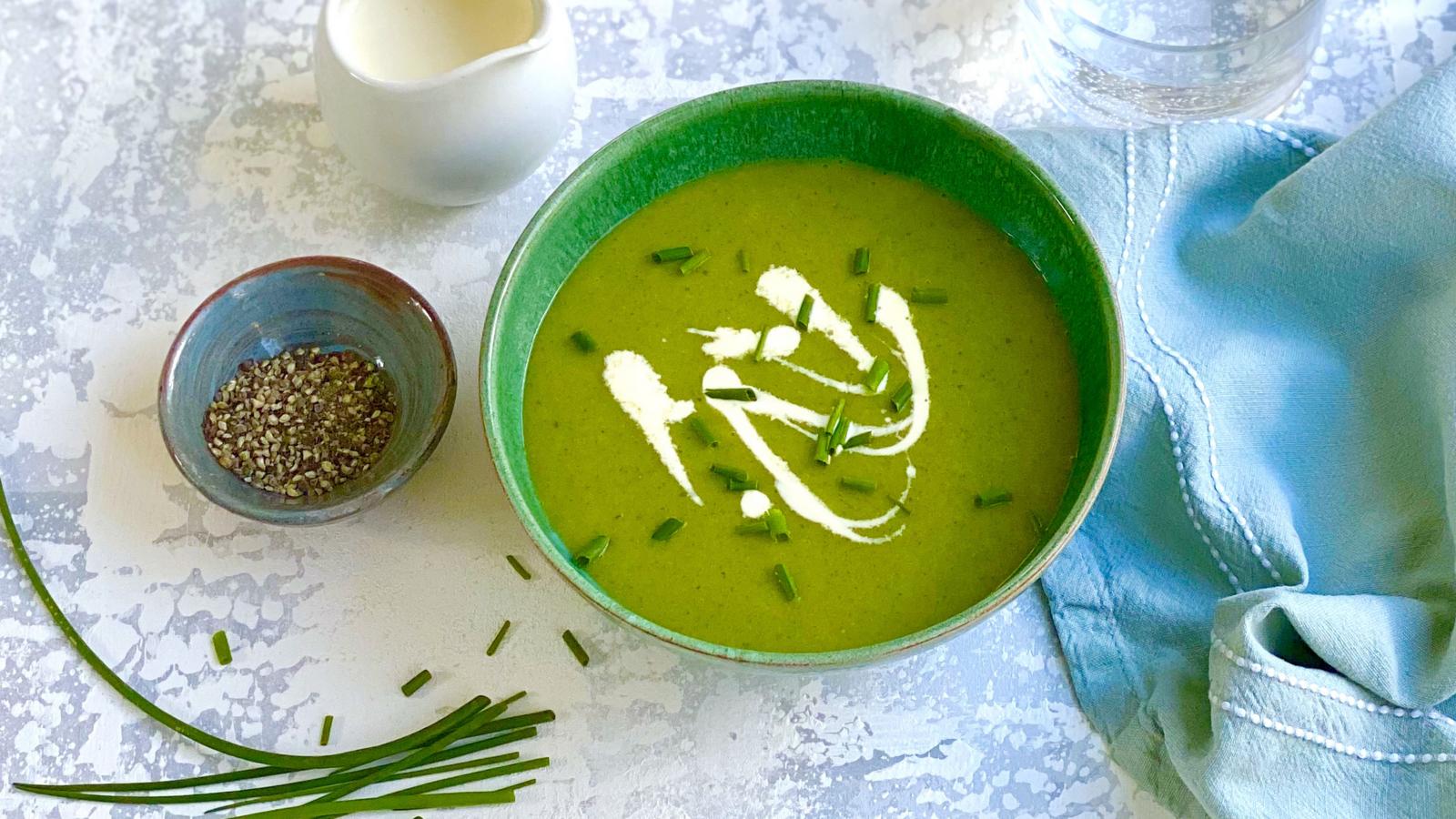 Fall Harvest Lettuce Soup
Lettuce soup is a fantastic way to use up lettuce – or any other salad leaves – that might otherwise be wasted. Lovely served hot and equally good chilled for a light summery meal.
INGREDIENTS
2 tbsp oil (any cooking oil will do)
1 onion, finely chopped
250g/9oz lettuce leaves, trimmed, washed and thickly sliced
400g/14oz potatoes, peeled and cut into roughly 2cm/¾in chunks
800ml/1⅓ pint chicken or vegetable stock, made with 1 stock cube
salt and freshly ground black pepper
ADD-ONS
INSTRUCTIONS
Heat the oil in a large saucepan and gently fry the onion for 5–6 minutes, or until softened and beginning to brown, stirring regularly. 
Add the lettuce and potatoes and cook for 1 minute, stirring constantly. 
Add the stock and bring to a gentle simmer. Cover loosely with a lid and cook for 10–12 minutes, or until the potatoes are very tender, stirring occasionally. 
Remove the pan from the heat and blitz using a stick blender until smooth. If the soup is a little thick, add a splash of just-boiled water. Season to taste with plenty of salt and pepper. 
Ladle into warmed bowls and, if you like, top with swirls of cream and chopped herbs.
RECIPE TIPS
You can use any salad leaves you like. Remove any old or damaged leaves and wash well before cooking. Romaine, Little Gem, iceberg, round lettuce, or bags of mixed leaves all work well. You can also use watercress, spinach and pak or bok choi.
For a creamier tasting soup, stir in 100ml/3½fl oz milk just before the end of the cooking time.
If you don't have a stick blender, leave the soup to cool for a few minutes before blending in a food processor or upright blender.
To serve chilled, leave the blended soup until cold, then cover and chill in the fridge for 3–4 hours or overnight.