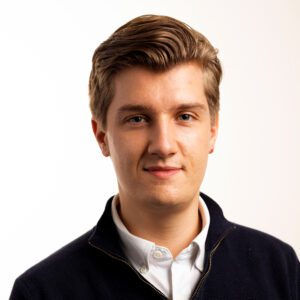 RENEWables #54: Babylon Micro Farms – A New Hydroponic Farming System Controlled by a Smartphone App
Hydroponics is a method of growing plants without soil, using nutrient-rich water as the growing medium instead. These controlled environments provide the plants with all the essential nutrients they need directly through their roots. This highly sustainable technology has gained popularity in recent years due to its ability to produce high yields of crops while using significantly less water than traditional soil-based agriculture.
Using a combination of sensors, software, and LED lighting to create an optimal growing environment for plants, Babylon Micro Farms is revolutionizing the hydroponics industry and forever changing the way we grow and consume food. The Virginia-based startup manufactures indoor hydroponic farming systems designed to minimize waste and maximize energy-efficiency by providing customers with everything they need to grow their own fresh produce, including the hydroponic equipment, seeds, nutrients, and software to monitor and manage the system from a smartphone app.
Join this episode of RENEWables and meet Alexander Olesen, Co-founder and CEO of Babylon Micro Farms to discover more about his remarkable team of entrepreneurs and engineers, who are committed to making fresh and healthy food easily accessible to everyone, regardless of gardening experience or available space.
Tune in and subscribe.
Press Contact
Chris Hollomon
Marketing

 Manager – Babylon